Sophie's wereld
Help onze lieve Sophie aan vervoer!

Kinderwelzijn
Created by :
Carlijn VanVliet
Location:
Gelderland, Nederland
Share this fundraiser
Support this fundraiser by connecting a new fundraiser to it. All donations will be assigned to the top level fundraiser.
Connected fundraisers (0)
Help us with a wheelchair bus!
Onze lieve Sophie is een vrolijk, lief en gek meisje van 11 jaar oud. Ze houdt van gek doen, grapjes uithalen en is echt verliefd op de natuur. Helaas is Sophie afhankelijk van een rolstoel. Zij heeft namelijk cerebrale parese (hersenletsel door zuurstoftekort), waardoor zij eenzijdig verlamd is en een mentale achterstand heeft. Ze heeft jarenlang hard gewerkt bij de fysio- en ergotherapie, maar dit heeft niet mogen baten. Ze wordt ouder en zwaarder en haar mobiliteit verslechterd. Hierdoor wordt haar rolstoel steeds belangrijker en wordt haar vervoeren steeds moeilijker. Wij willen haar een zo normaal mogelijk leven bieden, maar op dit moment is dat lastig. De huidige auto wordt te klein dus die willen wij graag vervangen voor een rolstoelbus. Helaas zit het erg tegen door de wetten en regels van de gemeente en de overheid. Hierdoor kunnen wij zelf geen rolstoelbus voor haar aanschaffen, wat op lange termijn echt noodzakelijk is voor haar. Daarnaast is het financieel onmogelijk om dit voor haar aan te schaffen, vandaar dat wij uw hulp vragen! Gezien haar mentale toestand is het belangrijk voor haar om er af en toe tussenuit te gaan en de natuur op te zoeken. Aangezien zij straks helemaal niet meer zal kunnen lopen, wordt de bus een must. Wij hopen dat u ons kunt helpen, alle beetjes zijn van harte welkom! Dit zal het leven voor ons en vooral voor Sophie een stuk gemakkelijker maken, naast alle zware taken die wij nog voor de boeg hebben. Alvast hartelijk dank voor uw donatie, van ons en onze kleine meid! --------------------------------------------------------------------------------------------------------------------------------------- Sophie is a sweet, friendly and crazy 11-year-old girl. She loves making jokes, fool people for fun and she is in love with the nature. Unfortunately, Sophie suffers from a brain injury, called 'Cerebrale Parese', and she has a mental disadvantage. After years of hard work with physio- and occupationaltherapy, we got the news she will never get better. In fact, she will lose her abillity to walk so she will be depended on her wheelchair. To give her the opportunity to live the life she deserves, we need to buy a wheelchair bus. Unfortunately, these busses are really expensive (over €15.000,-) and we can't afford that. We tried a lot of things already, and we definitely will keep doing that, but it's impossible to do this on our own. The government makes it not any easier, so that's why we really need your help! Considering her mental health, it's very important to go out once in a while. But because of her physical health, soon we won't be able to do that anymore. That's why we really need that bus.. We really hope you can help us out a little. Every little thing will bring us closer to that bus and to making her happier, which she deserves! We have had many setbacks and there's more to come, but this will NOT be one of them! We are forever grateful, escpecially our little sunflower Sophie! Thank you!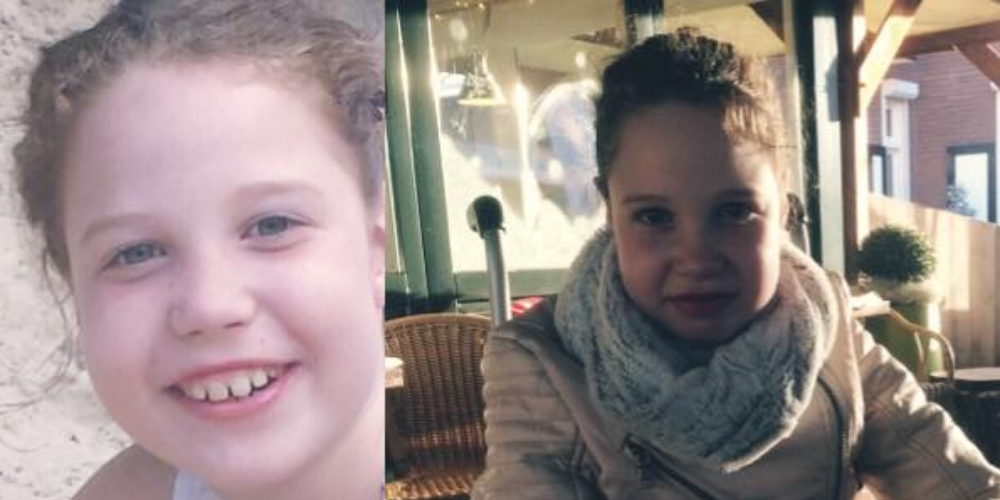 Our beauty