Service project Cambodia
I need your help in order for my team and I to complete our service work (service project, teaching local children English) in the local Mekong river community of Steung Treng, Cambodia.

Maatschappij
Created by :
Feija Somefun
Share this fundraiser
Support this fundraiser by connecting a new fundraiser to it. All donations will be assigned to the top level fundraiser.
Connected fundraisers (0)
Steung Treng province in Cambodia needs your help!
Karpar is a platform game based around the Mekong river in Cambodia. As the name suggests (Karpar is Cambodian for protect) the character will protect the local Cambodian community by eliminating waste in various locations around the Mekong river. I created Karpar through a few months of coding on a gaming engine called Gamemaker studio 2. I want everyone to enjoy the game I made, so I allowed it to be played for free. However, I hope that in return you are willing to support the Karpar project with a donation.
link to game: https://feijasomefun.itch.io/karpar
During the February break in 2019 together with my team (20 students) we will be going on a CAS trip for service work around the Mekong river in Steung Treng, Cambodia. The Mekong river has immense biodiversity second only to the Amazon river. The species include some of the most endangered and unique organisms in the world. For example, the Orcaella brevirostris an endangered beak-less species of dolphin and the Pelochelys cantorii a soft-shell turtle are both found in the Mekong river. Unfortunately, the Mekong river is under a lot of threat (illegal wildlife trade, climate change and pollution to name a few) which is significant for the
animal species and 60 million people that rely on the river for their livelihood. Pollution and waste is a really big problem in Steung Treng (the local community where we will be doing service work) which is why one of our tasks is to set up a recycling system.

More information on the Mekong river: https://www.worldwildlife.org/places/greater-mekong
My team and I will also be aiding the local community in a specific service project. The community will allocate us a specific project where they require aid (for example building a classroom). Our team will be involved in labour intensive hands on work (such as mixing concrete for flooring) along side with professionals to fulfill the communities needs. Additionally we will be giving English lesson to the children of the local community, learning about Cambodian culture and the importance of the Mekong river. In order to provide the materials, machines and other requirements for the community my team and I need you help. All donations will go directly to the community and I will make sure to keep you updated (specific tasks we will be doing, photo's, money collected etc).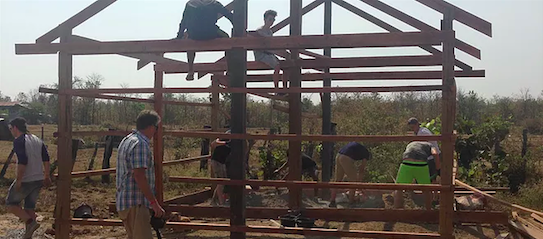 More information on what we will be doing: http://monllorpalacios.wixsite.com/cambodia/cas-trip-2018
Do you want to support this good cause? Did you enjoy the game so far?
As a sign of gratitude I will expand the game for every 100 euros donated. Everyone who donates and wishes to can have their names incorporated to the list of supporters. Every euro counts and will be very much appreciated!
Thank you in advance and I hope you enjoy!​
Feija Somefun