Save Our Rivers, Save Life
Protect our rivers is save biodiversity. Rivers carry water and nutrients to areas all around the earth. And also provide excellent habitat and food for many of the earth's organism.

Maatschappij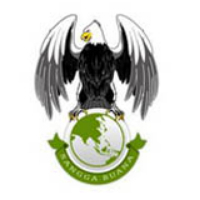 Created by :
Sangga Buana
Share this fundraiser
Support this fundraiser by connecting a new fundraiser to it. All donations will be assigned to the top level fundraiser.
Connected fundraisers (0)
WHO WE ARE? WHAT IS SANGGA BUANA?
We are an organozation who focus on Nature Conservation.
Our concept are Nature Conservation, Education, Economy, and Community Social Life.
What we do?
We build a forest city or nature conservation called "Hutan Kota kali Pesanggrahan Sangga Buana, capital of Jakarta".
Sangga Buana is a group of farmers based on environmental concepts.
Some of our activities in the Sangga Buana :
- Waste Management on the River
- Planting Trees by the River
- Bee Breeding
Not only in Jakarta, now Sangga Buana also exists in several other places in Indonesia, such as in West Java, Central Java, Sulawesi, South Sumatra, etc.
WHY WE NEED TO SAVE RIVERS ?
In the universe, ecosystems are a balance that connects life. When water in the river is get polluted, so the forest will be destroyed, the ecosystem will be paralyzed, animals will die, AND... we will die.
Rivers have an importance part as a source of life for humans and the surrounding biodiversity.
Urban areas have the potential to pollute water in many ways. Runoff from domestic and plastic waste.
Disposal of unprocessed household waste also affects water quality in the rivers.
And lack of public awareness to not throw garbage into the river is one of the