Charity Walk for Peace
Majlis Ansarullah Nederland (Ouderenorganisatie) is hosting it's Second Charity Walk in Amsterdam. Last year we raised more than €11,000 for four charities. We aim to double this amount for eight charities this year. Thank you for contributing to these worthy causes.

Evenement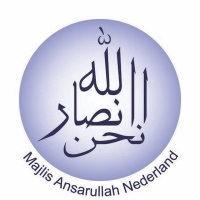 Created by :
Majlis Ansarullah Nederland
Location:
Amsterdam, Netherlands
Share this fundraiser
Support this fundraiser by connecting a new fundraiser to it. All donations will be assigned to the top level fundraiser.
Connected fundraisers (0)
Madjlis Ansarullah Ouderenorganisatie
Een van onze voornaamste verplichtingen is het bevorderen van vrede, harmonie en het dienen van de mensheid.
Wij houden onze tweede Jaarlijkse Sponsorloop in Amsterdam op 1 september 2018. De sponsorloop zal worden gehouden op de Termieterweg 14, 1027 AZ Amsterdam. Het vorige jaar hebben we meer dan 11.000 euro verzameld voor vier liefdadigheidsinstellingen in Nederland. Dit jaar hebben we de doelstelling verdubbeld, te weten acht liefdadigheidsinstellingen
en een opbrengst van 20.000 euro. Uw bijdrage wordt bijzonder gewaardeerd.
Voor meer informatie over de sponsorloop en voor deelname kunt u onze website www.ansarullah.nl
Majlis Ansarullah Ouderenorganisatie
One of our main commitments is to promote peace, harmony, and serve humanity.
We are hosting our second Annual Charity Walk in Amsterdam on the 1st of September 2018. The walk will be held at Termieterweg 14, 1027 AZ Amsterdam. Last year we raised more than €11,000 for four charities in the Netherlands. This year we have doubled the target, eight charities, and a target of €20,000. Your contribution is highly appreciated.
For more information on the walk, and to join us please visit out website www.ansarullah,nl
Supporting: