Huidkankervrije generatie met de No Sun Run 2019
Help mee aan een huidkankervrije generatie en ren dit jaar weer mee met de No Sun Run met het Huidfonds tijdens de Damloop by Night.

Gezondheidszorg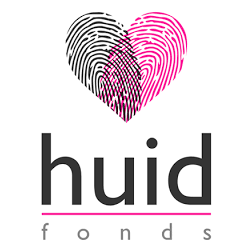 Location:
Netherlands, Netherlands
Share this fundraiser
Support this fundraiser by connecting a new fundraiser to it. All donations will be assigned to the top level fundraiser.
Connected fundraisers (6)
Help mee aan een Huidkankervrije generatie!
Huidkanker is de meest voorkomende en snelst toenemende vorm van kanker in Nederland. Zonblootstelling op kinderleeftijd vergroot het risico om later huidkanker te krijgen aanzienlijk. Terwijl hier iets aan te doen is. Daar brengt het Huidfonds verandering in!
We starten met ons project voor de allerkleinsten, kinderen van 0-4 jaar, om hen al van jongs af aan op een positieve en speelse manier te leren hoe belangrijk goede zonbescherming is. Op kinderdagverblijven gaan we voorlichting geven aan zowel kinderen, hun ouders als medewerkers.
Op zaterdagavond 21 september 2019 tijdens de Damloop by night, organiseren we de No Sun Run. Tijdens dit onvergetelijke hardloopevent gaan we geld ophalen voor ons project 'Betere UV-bescherming bij kinderen om huidkanker te voorkomen'.
Doe mee!
Lees meer informatie op www.nosunrun.nl