Help this Syrian Family From Hunger!
I have came to hear of this Syrian Family living in Turkey and their story really broke my heart. The parents have 3 daughters and 4 sons. Only 1 of these kids is above 18 years old. They have immigrated from Syria and now living in turkey in a 2 bedroom rented apartment. They do receive help from the Unicef which is equal to 100 Turkish Lira per person per month ( 20 EUR). This card is registered on the dad's name whom is stealing this money and spending it on some girls that he knows. the mother cleans houses for people to be able and pay the rent. This family has been eating only bread for the past year so you can imagine how hard is that. Some of our biggest worries is how to pay for that car, what to plan for the weekend or maybe when to buy that expensive shoes. But the case for this family is how to eat the next day or even have clothes to wear. I am really hoping that you take a moment to think about this and donate as much as your are comfortable with. This will definitely put a smile on someone else face. Thank you in advance!

Vrijwilligerswerk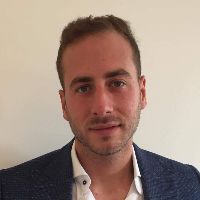 Share this fundraiser
Support this fundraiser by connecting a new fundraiser to it. All donations will be assigned to the top level fundraiser.
Connected fundraisers (0)