Bouw mee aan de toekomst van Nepalese weeskinderen!
Bouw mee aan de toekomst van Nepalese weeskinderen!

Maatschappij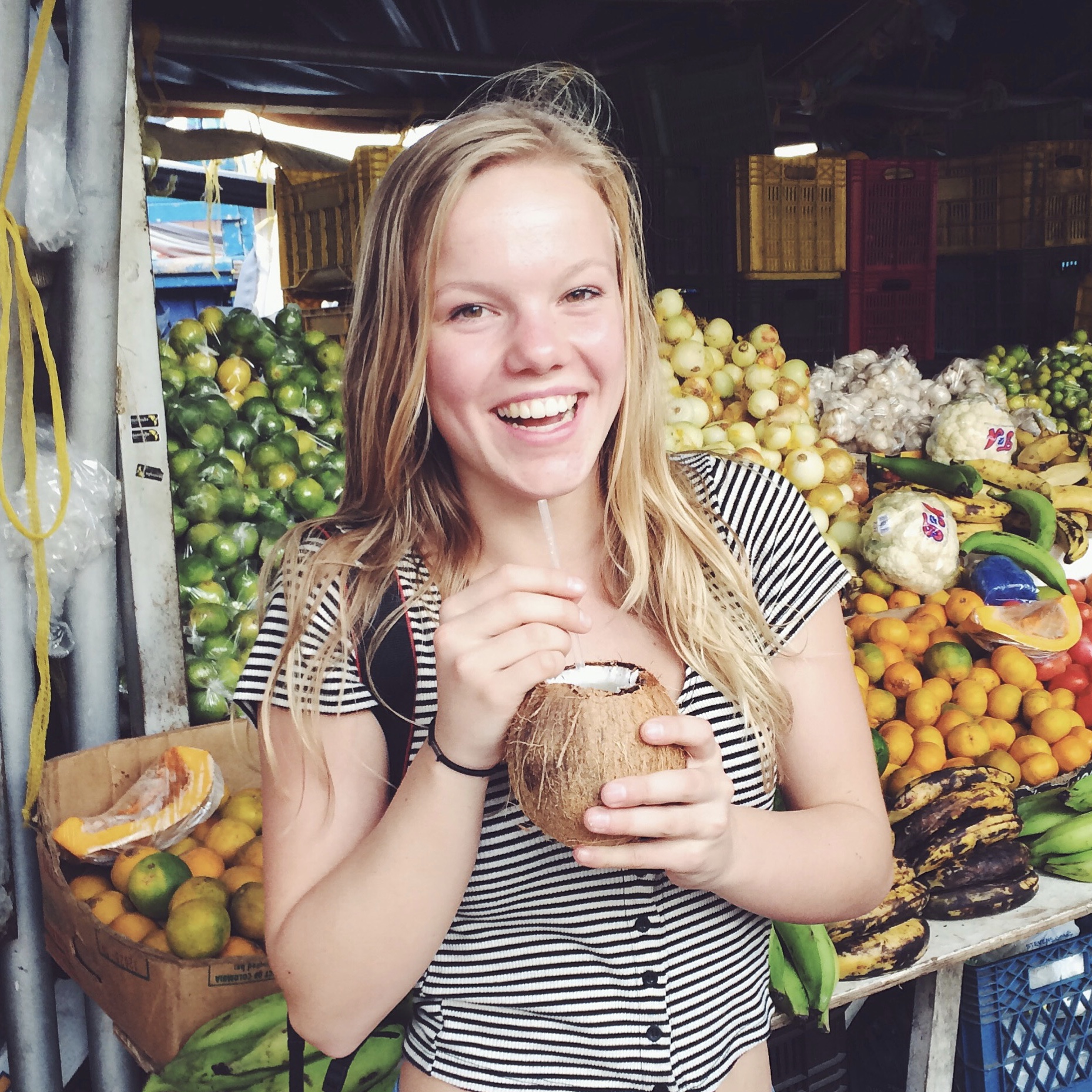 Created by :
Bouw mee aan de toekomst van Nepalese weeskinderen!
Location:
Netherlands, Netherlands
Share this fundraiser
Support this fundraiser by connecting a new fundraiser to it. All donations will be assigned to the top level fundraiser.
Connected fundraisers (0)
Hoi! / Hello!
** For the English translation, see below! **
Ik ben Merel van Benthem, 17 jaar en zit in de 5e klas van het gymnasium. Graag wil ik jullie aandacht voor het volgende. Eind april ga ik 2 weken op Quest Trek in Nepal met de stichting Mountain Child Care en hoop dat jullie mij en de organisatie willen sponsoren!
Mountain Child Care is een organisatie die zich inzet voor Nepalese jongeren tussen de 17 en 23 jaar, zonder ouders, die veelal op straat leven of in een opvanghuis verblijven. Het zijn jongeren met weinig toekomstperspectief die gewend zijn om van dag tot dag te leven. Om deze jongeren weer zicht op een goede toekomst te geven, biedt Mountain Child Care hen een Quest Trek aan met daarnaast één tot drie jaar loopbaanbegeleiding. Een Quest Trek is een zesdaagse trektocht in de Himalaya waarbij verschillende opdrachten en gesprekken aan bod komen die de jongeren helpen bij de zoektocht naar hun eigen krachten, talenten en motivatie. Deze Quest Trek helpt hen, samen met de coaching gesprekken en een gerichte stage, om na het verlaten van hun tehuis hun talenten in te zetten in een baan die hun aanspreekt. Voor meer informatie over de organisatie kunnen jullie een kijkje nemen op de website www.mountainchildcare.org.
Samen met 4 andere Nederlandse jongeren zal ik meelopen met de Quest Trek. Ik vind het heel bijzonder dat ik deze Nepalese jongeren mag leren kennen en aangezien we uit twee bijna tegenovergestelde culturen komen denk ik dat we veel van elkaar kunnen leren. Daarnaast is het ook voor mijzelf een zoektocht naar wat ik kan en wil in mijn leven. Ik hoop erachter te komen welke studie ik wil gaan doen nadat ik mijn middelbare school heb afgerond.
De kosten van mijn vlucht en verblijf in Kathmandu betaal ik zelf met steun van mijn ouders. Om deze reis mogelijk te maken voor een Nepalese deelnemer, en de organisatie te steunen organiseer ik sponsoracties. Mijn streefbedrag is €1950,-. Hiermee betaal ik de Quest Trek én loopbaanbegeleiding van één tot drie jaar voor een Nepalees kind, en mijn eigen Quest Trek.
Wil je mij sponsoren voor deze actie? GRAAG! Elke donatie is welkom, alle kleine beetjes helpen!
Heb je nog vragen? Bel me op +31642075079 of stuur me een mailtje op merelvanbenthem@yahoo.com & voeg me toe op Facebook @ Merel van Benthem
Alvast bedankt!
- Merel
******
Hello!
My name is Merel van Benthem and I am 17 years old. Towards the end of April, I am participating with a Quest Trek with the Mountain Child Care foundation and would like to invite you to support me and the foundation!
Mountain Child Care (MCC) supports Nepalese 17 to 23 year old orphans who mostly live on the street or orphanages. Its mission is to bring the orphaned adolescents in contact with their inner strength and use this knowledge to take control of their own lives. MCC provides these adolescents with a new perspective and future through the Quest Trek and a 1-3 year career development program. A Quest Trek is a six day hike in the Himalayas. Nepalese teenagers and foreign youngsters go hiking in search of their own special talents. Accompanied by a skilled staff, everyone carries their own backpack and develops and completes their own personal development plan. The Quest Trek, together with coaching sessions and an appropriate traineeship, gives the Nepalese youngsters the capability to make their talent work after leaving their shelter homes. See www.mountainchildcare.org for more information.
I will participate in this years' Quest Trek together with 4 others from the Netherlands. I am very excited about being able to participate and getting to know the Nepalese youngsters. As we have been raised in very different cultures, I am convinced we can learn a lot from each other. Moreover, I am also in search of what I want and can do in life and hope to find out what I want to study after I finish high school.
I am paying the costs of my flight and stay in Kathmandu myself with the support from my parents. To enable this trip for the Nepalese children I need sponsors for a total of €1950,-. This pays for the Quest Trek as well as the career development program for a Nepalese participant, and for my own Quest Trek.
Would you be so kind to sponsor me - a donation of any amount is welcome and helps!
If you would like more information or have any questions, please call me on +31642075079 or email me merelvanbenthem@yahoo.com and add me on Facebook @ Merel van Benthem.
Thank you for your support!
- Merel