Noodhulp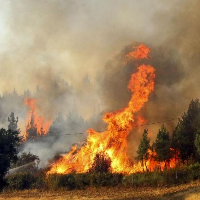 Aangemaakt door :
Marit, Mathieu & Bodhi Baanders

Noodhulp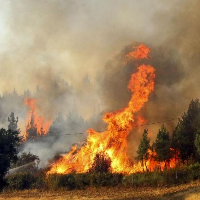 Aangemaakt door :
Marit, Mathieu & Bodhi Baanders
Verbonden inzamelingsacties (0)
On June 19, 2020, the largest wildfire ever in the Algarve destroyed more than 2,200 hectares of nature and habitat.
On June 19, 2020, the largest wildfire ever in the Algarve destroyed more than 2,200 hectares of nature and habitat. Our community covers 103 hectares of which 99% went up in flames. A heavy blow to all the animals that lived here and the people who are working here to improve the land and make it fertile. Many have lost everything they have built over the years.
Now, more than 3 months later, we see nature slowly recovering, but only in the valley. The rest of the land are hills are dry.
Over the past few months, we have done a lot of work on these hills. With the help of many volunteers from all over Europe and a small excavator we have already dug a few km of swales. This is a good start, but we need to make more swales before rainseason starts.
We have also built a number of dams to retain the water. It is very important to make swales and dams so that the heavy rains do not wash all fertile soil into the valley. And swales ensure that the water can penetrate into the ground from the top of the hill and that erosion is prevented. Dams will create little lakes so animals have water again.
We need help to get this done. Making swales is hard work with pick pickaxes, enxadas and shovels. And we will do a lot of planting. From grass to trees from seeds to plants! We will create vegetable gardens, fruit forests and herb gardens. All organic. For the animals and people who thrive at this beautiful place.
As soon as we receive donations, the total amount will go towards food and drink for volunteers and to seeds, plants and trees.
We do everything according to permaculture principles. Also we will update you about what we are doing and the progress me make.
We would like to continue to our work because nature needs it, it gives the opportunity to host volunteers and to work together. For about 5 euros per day we can host 1 volunteer.
It is a disaster that this has happened, all the hard work of the past years is gone but nature needs us so we try to see this as a unique opportunity to make the country return more beautiful than ever!
We hope you can help us!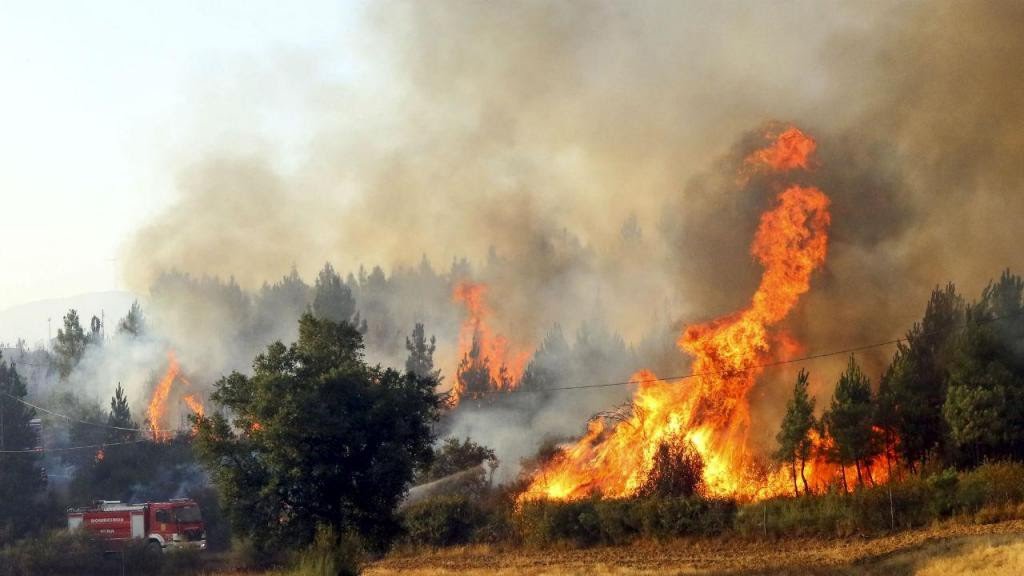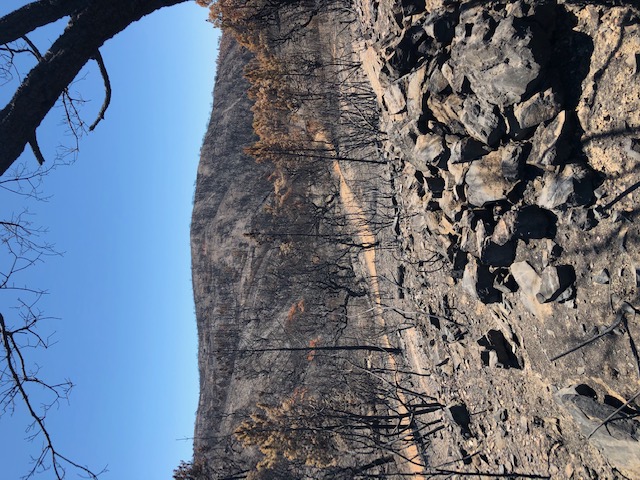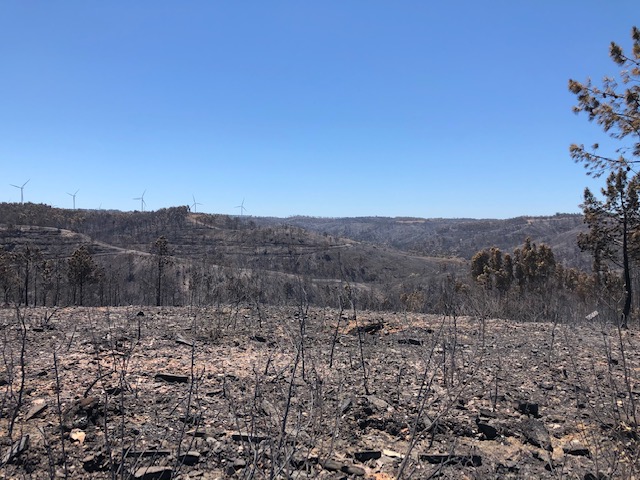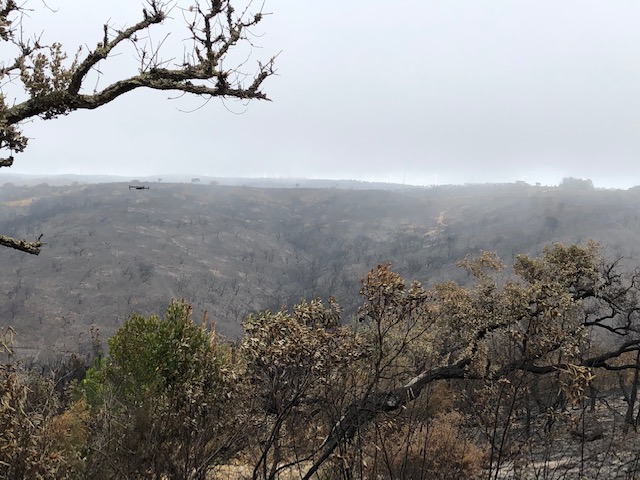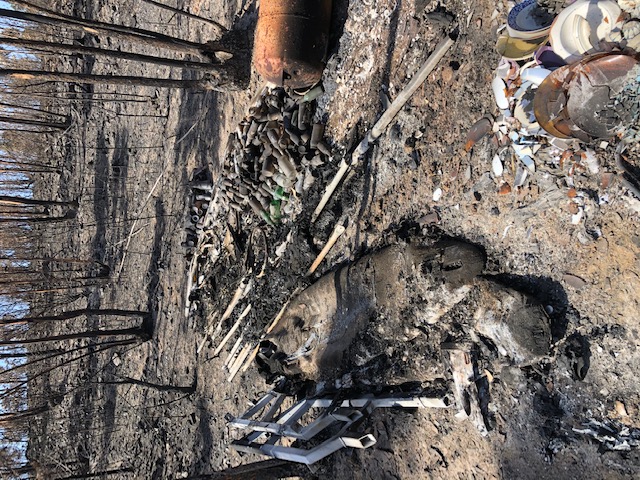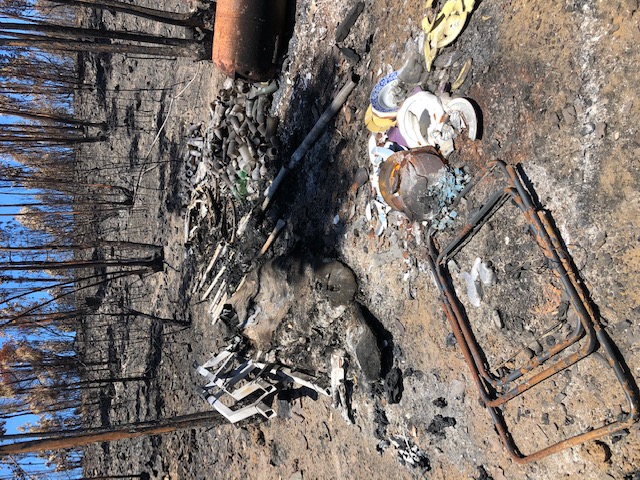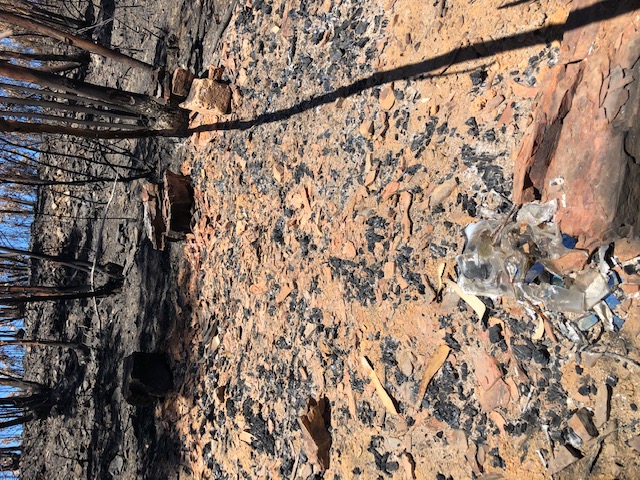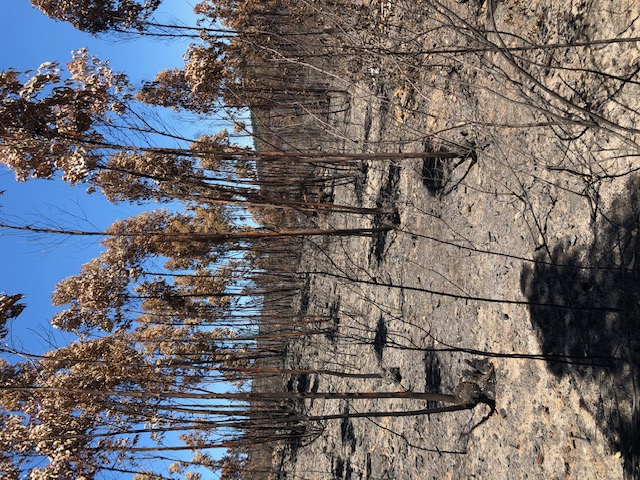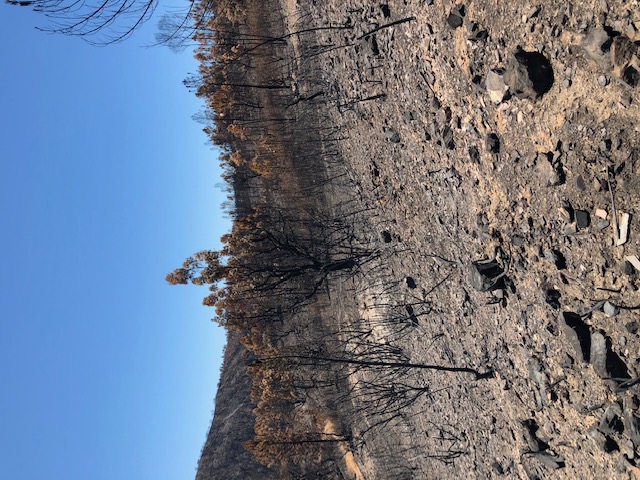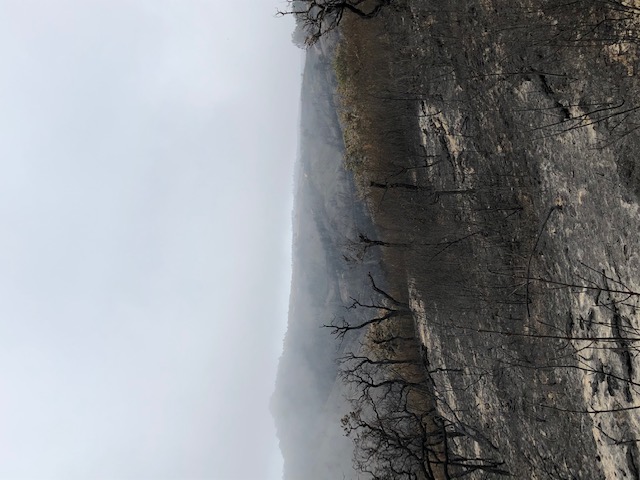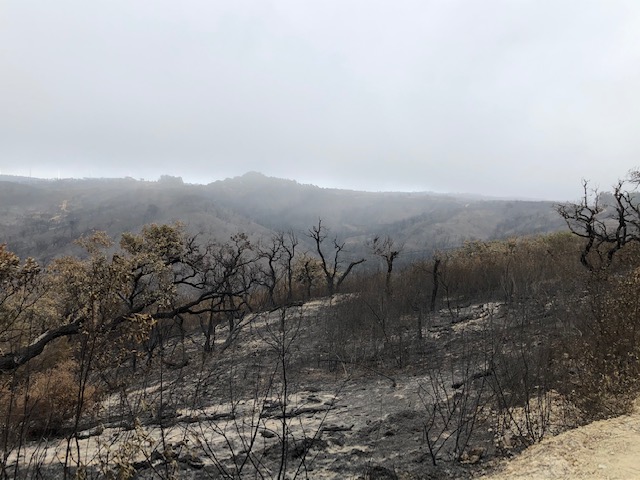 Spijtig genoeg is de brand veroorzaakt door enkel een man. Een paar kilometer verder van waar wij leven was hij het gras aan het strimmen. De metalen bladen hebben een vonk veroorzaakt op een steen, twee dagen later waren duizenden hectares natuur verdwenen.
Wonder boven wonder is ons zelf gebouwde houten huisje bespaard gebleven maar veel gereedschap en andere middelen die we op het land gebruiken zijn verloren gegaan.
Ons doel is om met het geld dat wij ophalen gereedschap, graafwerkzaamheden, planten en bomen te financieren. Als we niks doen zal het land waarschijnlijk door de erosie veranderen in een kaal en onvruchtbaar landschap. Dit is ook een ramp voor alle dieren die hier van nature leven maar zijn weggejaagd door het vuur.
Wij gaan met behulp van graafmachines onze heuvels voorzien van terrassen en greppels zodat wanneer het regenseizoen start het water niet rechtstreeks het dal in stroomt en alle vruchtbare grond met zich meeneemt. Op en onder elk terras zullen wij zoveel mogelijk variatie in bomen planten om het water vast te houden om zo het eco systeem te helpen herstellen. Ook willen wij meren aanleggen om het water te verzamelen zodat de dieren sneller weer terug kunnen komen.
Het is een ramp dat dit is gebeurd, al het harde werk van de afgelopen jaren is weg maar de natuur heeft ons nodig dus we proberen dit te zien als een unieke kans om het land mooier dan ooit terug te laten keren!