Educatie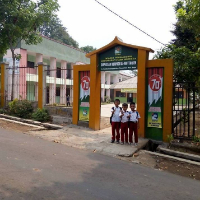 Educatie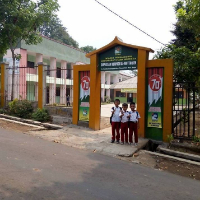 Verbonden inzamelingsacties (0)
40% of the student come form the poorest families. They can't pay their monthly education such as Rp. 75.000/months (U$.5). We receive a bit through fundraising, but it's not enough.
Basic education for the poorest children
Background story
______________
Sukajadi is of one of the poorest villages in Bogor district. (direct under Jakarta) There is a high number of drop out students from elementary schools around the village, because many of the children have no money to continue further with their education. (junior high school)
Most of the families within the area mostly work at agricultural (labour), house assistance, motorcycle taxi, selling crops at the traditional
markets, etc..
Their income is so low that it makes them impossible to have their kids have proper school education.
On the long term, they will have nothing because they don't have the knowledge and skill to work in the open competitive labour market. At the end they will have no future.
The government is supporting a little bit with their budget with a building construction and some operational cost, but its far too little.
Al Muttaqien junior high school was established in 2003. The location is near from the settlement of the poor families. Al Muttaqien is known as the school for the poorest, free payment for the entire school program.
Future unstable..
By January 2019, the students that devided into 9 classes. The teachers and staffs are 22 persons (included official staff, cleaning service and security),. Starting on 2012, the school received operational budgets as subsides from government for students scholarship, teachers, staff , but its only sufficient to cover 50% of real operational cost.
40 % of student are the poorest family, cannot pay monthly education such as Rp. 75.000/months (U$.5).We found out through fund raising and donation but still not enough.
Thus that mention earlier, income the teacher and staff, only 50% minimum standard income, related to the government policy.
With hope comes challenges..
However the problems we face, more and more families are enthusiast with the school presence as it may raise hope for their kids to
have a better future. Therefore, the number of students apply to this school is rising during the past years.
The impact is that the school has heavier operational cost as the incoming new students coming from families that cannot contribute for monthly school.
In the mean while the expenses and needs for adequate education support and facilities also rise. These includes; students-material, teachers support, maintenance, etc.
The need to support
Recently the local government has been supporting us to build 2 new class rooms which are scheduled to complete by the end of February
2019.
However, both classrooms need to have all education standard equipment for education activities. These include table, student desks, chairs, black and white board, books, corner library, and all other supporting learning media. To establish this we need your support!
These new classes are to absorb new students as the school is planning to receive new students in the 2019-2020 school period. Therefore we can help 70 more poor children and we can raise the total number of students to 275 students.
Summary of the needed support..
To summarise the school is in need of help and support from outside world donation in order to be able to overcome below:
1. Help 70 more children to make a total of 275 students, the present available monthly operational cost is only sufficient to cover 60% of the activities, the rest 40% activities need to be funded.
Scholarship for 40 % students, 12 months a 108 students, U$5/persons
Total amount: Rp 94,000,000 ( 5.800 euro)
2. The presence of 2 new classes is in need of education facility equipment to be able to perform education activities: 70 student and teacher desk-chairs, 2 packages of supporting teaching material and media.
Total amount: Rp 31,500,000 ( 1.986 euro)
3. 2 units of library book corners, books and all other supporting media in general.
Total amount: Rp 19,000,000 ( 1.200 euro)
4. To raise teachers motivation by increase their salary to at least 80% of minimum standard salary according to the government policy.
Additional support for teacher, 6 teacher and 4 staffs, 12 months
6 teacher : 6 x 12 x Rp. 2,000,000 per Month = Rp 144,000,000
4 staffs: 4 x 12 x Rp. 1,000,000 per Month = Rp 48,000,000
Total amount: Rp 192,000,000 ( 12.000 euro)
The schedule
Step 1, February- March 2019
Finishing construction for 2 new classes and preparing for the socialization and registration for new students, new education calendar (June 2019-Juli 2021).
Step 2, May and June 2019
Field socialization for new student to each elementary school in the area, graduated the 9 class, registration the new students
Step 3, July –August 2019
Complete furniture for students as tables/chairs (70 units),and teacher furnitures (2 packages) book references, 70 packages, teaching media for two classes.
Step 4, June 2020- December 2019
Fund raising for scholarship 40% of poor students, teachers and staff additional salary (related to standard minimum Indonesia income)
Address
Al Muttaqien junior school
Jl.Babakan Inpres,Desa.Sukajadi, aqien Sari sub District, Bogor District,
West Java Province, Indonesia

Ondersteun deze inzamelingsactie door er een nieuwe inzamelingsactie aan te koppelen. Alle donaties worden toegekend aan de bovenliggende inzamelingsactie.