A special foundation on Bonaire
We want to set up a special foundation. For people with little money who can never go on holiday. We want to take care of this with the foundation, so that they can forget their worries, that they can enjoy and have fun.

Wens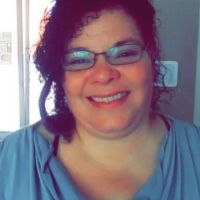 Created by :
Raquel Thiebosch de Castro
Location:
Netherlands, Netherlands
Share this fundraiser
Support this fundraiser by connecting a new fundraiser to it. All donations will be assigned to the top level fundraiser.
Connected fundraisers (0)
We want to set up a special foundation on Bonaire. For people, children, older people and people are alone, who
have little money. Who can never go on vacation.
With our foundation that we want to set up , we want to give the possibility that they can also go on vacation. But then through our
foundation, and Bonaire is a really beautiful holiday island.
That way they can forget their worries for a moment, that way they can enjoy themselves for moment and have fun.
You need to know what a little extra positivity, love,attention and pleasure can do for a person big or small young or old.
We want to make a place where everyone feels at home but also save.
What do we want achieve with that:
1* That everyone knows that they belong.
2* That self-confidence grows.
3* That they do not have to be lonely.
4* That there are people who think of them.
5* And that they can have fun too.
6* And can take their positive experiences to their environment, which in turn has a positive effect on their environment.
7* Much more.
That is why we looking for multiple ways of help:
1* A serious, reliable, enthusiastic, contributing, wealthy investor(s) who wants to be involved and is open minded. Who also likes to have
something left for a good cause.
2* And we are looking for companies that could and would sponsor us with toys and things that we need.
3* Donation any amount is welcome, because how big or small the amounts are it is a step closer to our goal.
We still need a lot of money to achieve our goal. Yes, 600,000 euros are needed for the total picture. But we have lowered the target amount, which is less suitable. And with 60,000 euros, things can already be done. And we can show you what happens to the money.
We know that we are asking for a large sum 600. 000 euros is not nothing, but it is for the total picture, to set a magnificently charity. An immediately to get started to help people.
We have set an end date for the amount that we need. Why do we do that, because when we have the amount together.
then we can start setting up, and with a lot of luck and hard work, we can be completely ready and open in the summer of 2019.
And yes, we know that it is a short time to get the amount together. By doing so it makes it worthwhile.That makes us even more motivated than we already are, to achieve our goal.
With this you also know that we are very serious to reach our goal. And now you know why it is so very important for us to get donation. Or one of the other things mentioned above,such as an investors or a funding, ext.
We will take you on our journey, we keep you informed with up dates. So you can see what is done with your money you donate.
We hope for your help, please do a donation. Or help us with one of the other ways.
The sooner we can achieve our goal, the faster we can start, the faster you see progress, what we do with your donation.
With a lot of love and thanks for your help.
Greetings Raquel Thiebosch